The best storefront business signs are visible during day and night. To make this happen you need a sign that lights up when the sun goes down. The challenge is which type of sign to choose? There are over a dozen options.
To help you decide which type of light up sign is best, we have pulled together 12 examples of signs that shine when night falls.
1) Lightbox Signs:
Light box signs are perfect to maintain visibility during day and night. They are one of the most vertisale sign types suitable for indoor and outdoor use. Plus they can be mounted to any wall or free-standing structure. The flat surface provides creative freedom for any 2D graphic image and logo.
2) Face Lit Channel Letter Signs:
Face Lit channel letter signs use 3d individual letters and logos to make your brand pop. The signs are built with rust-proof durable materials and high-efficiency LED lights that make the sign visible at night. Each of the individual channel letters are individually illuminated from the inside creating high visibility from a distance.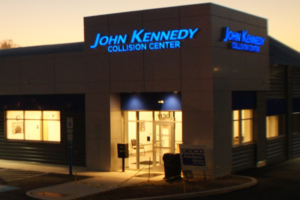 3) Push-Through Letter Signs:
Push through letters are a popular sign type where letters and logos are cut out of the surface and pushed through the face. High-efficiency LED lights are placed inside the sign structure lighting up the characters while the surface area stays dark. This provides a bright, visible sign at night.
4) Halo-Lit Channel Letter Signs:
Often called halo-Lit, reverse-lit or back-lit, this type of channel letter sign illuminates the area behind the individual letters. LED light colors for individual elements can be customized creating a rich visual appearance. Plus you have more material options to choose from including brushed metals, acrylic, stainless steel and aluminum.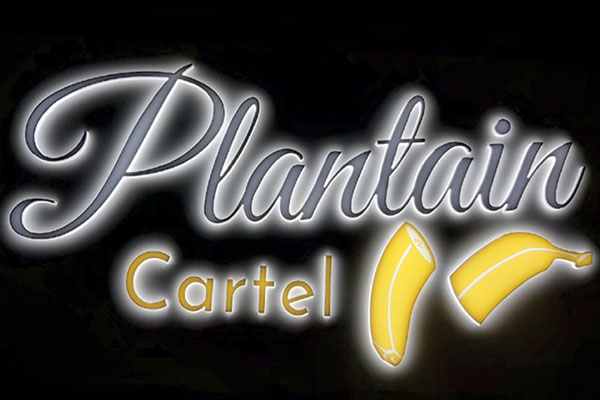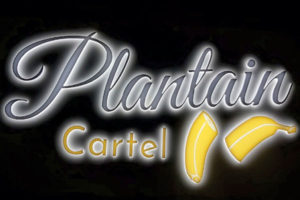 5) Illuminated Blade Signs:
Blade signs are perfect for small spaces and rest perpendicular to your storefront. They are usually double-sided provided visibility in two directions and allow for multiple types of materials. When illuminated with LED lights from inside, the signs stand-out during both day and night.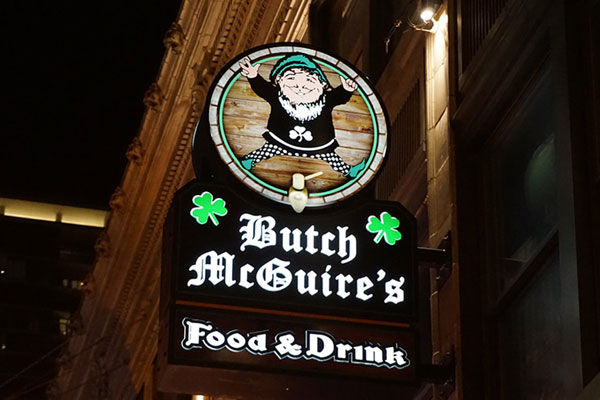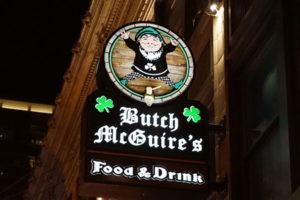 6) Externally Lit Signs:
Do you have an existing sign you want to light up? There are several options to externally light an existing sign using top, ground, or recessed lighting. Each of these methods illuminates the sign to make it visible at night.
7) Neon Signs:
Neon tube signs first became popular in the United States during the 1920's for both indoor and outdoor signage. They are built by crafting glass tubes into custom shapes. The interior of the tubes is coated with thin phosphorescent powder coating and the tube is filled with purified gas. The artistic skill, cost, and difficulty in fabricating custom neon signs makes LED signs a better choice for most businesses.
8) Digital Signs:
Digital signs are becoming a popular alternative to custom made illuminated signs as costs decrease. A large screen is used to display custom graphics and video during both night and day. They provide a variety of programmable options so businesses can continually customize the sign to update promotions, products and announcements.
9) Monochrome LED Signs:
The original digital sign, the monochrome LED display boards are an affordable option for many businesses and organizations. The challenge? Monochrome signs can only display one color at a time. This limits the visual impact for a brand, but provides an excellent option to continually update messaging.
10) Illuminated Pylon Signs:
The classic sign type of strip malls, hotels, gas stations and highway storefronts, illuminated pylon signs are standalone sign structures that stand tall. The illuminated versions provide several options to standout at night and can be custom made with many materials.